Montessori Columbus Day Activities
Columbus Day is a lot of fun to celebrate with preschoolers. We have made our study of Columbus Day very hands on with plenty of crafts and exploration. Our collections of Montessori Columbus Day activities are easy to put together with what you already have at home. Have a great day exploring!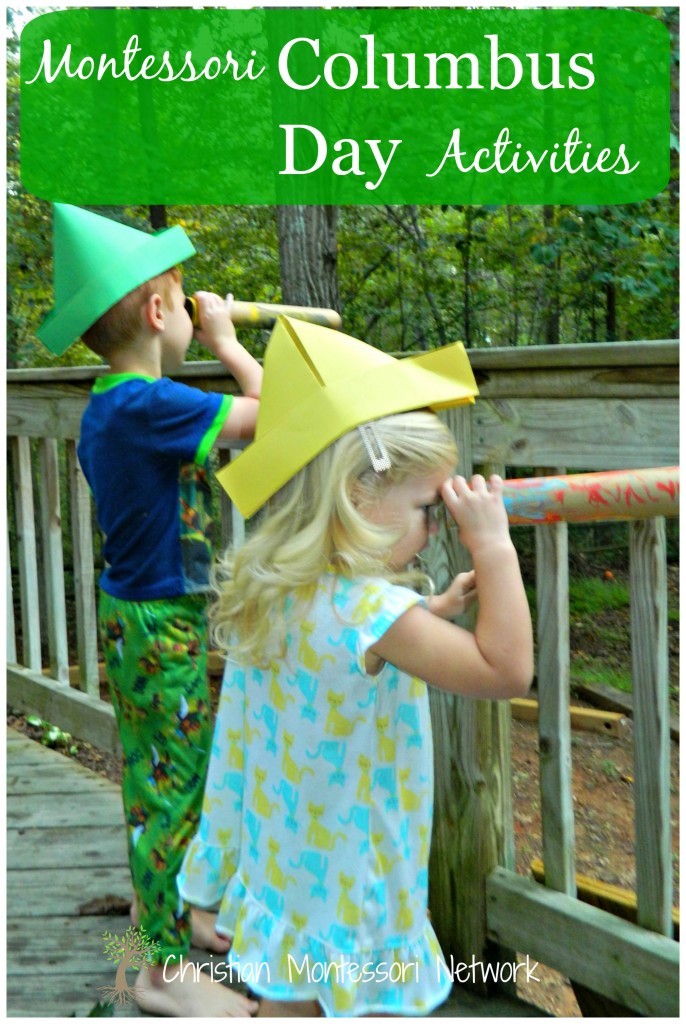 About Columbus Day
My kids are so inquisitive and like to know why for about everything. So I did a little research on the history of Columbus Day. Hopefully you can use this synopsis to help your little ones if they ask why during your Montessori Columbus Day activities.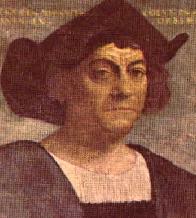 Christopher Columbus was an Italian man who set out to prove to the unbelieving that the world was round and not flat. After many years of begging Queen Isabella of Spain for her help, Columbus finally set sail after convincing the Queen he could find a new trade route to India and Asia from the shores of Spain. He took with him three ships, the Santa Maria, the Nina, and the Pinta. They set sail August 3, 1492, and did not find land until October 11th, 1492.
Although some dispute whether Columbus was the true first founder of the Americas, there are many important cities and statues in our country today because of Christopher Columbus. One important city is the District of Columbia which was officially named for Columbus in 1792. In 937, President Frankin Roosevelt proclaimed every October 12th as Columbus Day and in 1971 the U.S. started celebrating Columbus Day on the second Monday in October.
Columbus Day Crafts
We used DLTK's Home super easy tutorials to create our paper hats and spyglass. The kids had a lot of fun making these outdoor exploration materials!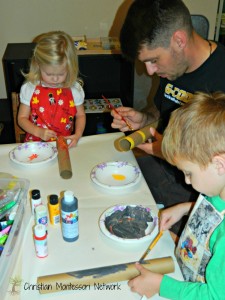 We decided to add a little art to our spyglasses and pulled out the paints. It is always a lot of fun when Dad can join in on projects. 🙂
Then we took a trip outside to pretend our porch was the Santa Maria. We used our spyglasses to look for land. I'm thankful my kids have great imaginations. I'm sure the spyglasses will be used for a lot time!
Montessori Resrouces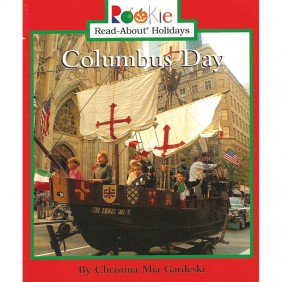 Montessori Services has a great book on Columbus Day that is perfect for your preschooler.
Our Montessori Story shares their Columbus Day activities to include a couple fun songs to teach preschoolers about Columbus Day.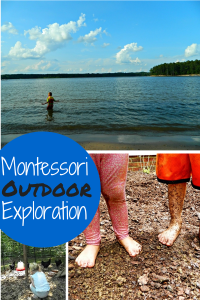 I also have a lot of great outdoor exploring ideas at Child Led Life.
Living Montessori Now has a Montessori-Inspired Native American Unit that is a great extension to Columbus Day activities.
Happy Columbus Day!